Membership Benefits
Unlimited use of the golf course
Full access to practice ground, short game area and putting green.
Online tee-booking
Discount in bar for all food and drink
Fully stocked PGA Professional shop

Scottish Golf Membership
Members liability insurance cover (see link below for full details)
CONGU Handicap maintenance
Members App (download free Clubv1 app from App store)

Maintaining a Handicap
At Peterculter Golf Club it has never been easier to gain or maintain a handicap.
Counting rounds can be played over 9 or 18 holes depending on your preference and 7 days per week. Simply inform the pro-shop team of your intention to play a "supplementary" round and it will count towards your handicap.

Members are free to play any day of the week, whether it be a social fun game or a handicap counting round.
Ladies Section play competitions on Tuesdays and at weekends.
For Gents there is a Competition EVERY Wednesday and also at weekends.
Senior Ladies play every Thursday and Senior Gents play on Monday mornings.
Tee Booking System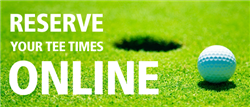 We use the extremely popular BRS booking system for all of our bookings, including Open competitions.

All members can book social golf times 7 days in advance from midnight the week before.

For Competitions times are available 2 weeks in advance from 7 am

For club knockout matches, bookings 2 weeks in advance have to be made through the Pro-Shop.

Corporate members are also entitled to the same booking rules.

Open competitions are available to book from December/January for the year ahead.
Ladies Section
Since opening for play in 1989 we've sought to make Peterculter a club where ladies can relax and enjoy social and competitive golf. The success of the ladies golf section has exceeded all expectations and we are now one of the largest ladies sections in Scotland.
For more information about the Ladies Section click here.