Clubhouse Update 08/10/20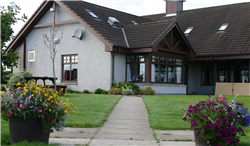 Dear members

We'd like to reassure you that the clubhouse is still open for business even though the government has brought in even stricter rules regarding hospitality for the next 16 days. Eating out in the evening is "off the menu" so we now offer full lunchtime catering 7 days a week for the next two weeks, 11am - 3pm including Monday's.

Specials will be available along with the 2 for £12 deal on main courses. Please come and enjoy a meal inside or outside our clubhouse. If this proves popular we will consider extending it through the winter.

The rules regarding two households only at a table and the compulsory wearing of face coverings unless seated remain in force. We have been reminded to "keep your distance" so please don't approach other tables or move furniture once seated at your table.

From tomorrow we are not allowed to serve alcohol indoors so if you wish to come up for a pint, glass of wine or g&t we suggest you bring your own blanket to keep cosy! Equally if you are move comfortable socialising in an outdoor setting please wrap up warm. A nice hot coffee and plate of warming food can be your internal central heating. We're hoping for some decent sunny weather to cheer us up and take away the chill.

Please support us and keep the clubhouse open so we can all enjoy a limited amount of social life with our golfing pals.

Susan Chappell-Smith
House convenor.

October 2020.

New 2020 Snack Menu
Functions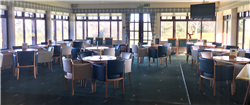 Our clubhouse is available to rent exclusively for functions
and special occasions. Our dining area can seat up to 30 diners, and the whole clubhouse can seat up to 70. We'll look after all aspects of the event, leaving you free to relax, knowing everything is taken care of. For more information please enquire to:
info@petercultergolfclub.co.uk
Clubhouse Events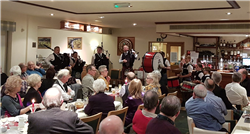 Our clubhouse runs a variety of events throughout the season from quiz nights to tribute nights and an extremely popular Burns evening.
The Dormy House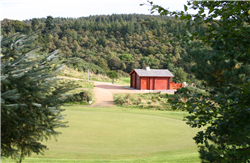 In between the 8th green and the 9th tee lies our Dormy House. Open during outings and events for refreshments with spectacular views of the River Dee and Eastern Grampian mountains.