The Clubhouse
A warm welcome awaits you in our cosy clubhouse...
Surrounded by picturesque views of the golf course, the clubhouse is the heart of Peterculter Golf Club. There are a variety of snacks available as well as a fully stocked bar. Our restaurant boasts a large menu to suit all, with themed nights throughout the season.
Opening Hours from 08/07/2020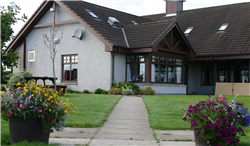 Dear member

From July we will be able to take staff off furlough part time. This allows us to start up some limited catering. However, this is only going to work if members support us and buy take-out food and drinks. Please read carefully the details below which include timings, prices, and how to order/pay for your food and drinks.

Staff will be supplied with PPE so expect to see them wearing masks, aprons and gloves. All surfaces will be frequently cleaned and treated with our antiviral spray which provides protection for up to 24 hours. Please use the hand sanitiser available on the table before collecting your order.

Part 1.

We will open at 8am for take out food from Wednesday 8th July, 7 days a week.
Service will be from 8-11am. We will serve teas and coffees, (£2), bacon or sausage or egg or black pudding rolls and a selection of sandwiches.(£3)
These will be served in paper bags and cups.
Payment will be by card only. Either debit, credit or your gold card. If your gold card is not set up for contactless payment you can give the server your card number and they will debit your card at the end of the day. There will be one price only, regardless of whether you pay with gold card or debit/credit. No cash.

The menu will be on the chalk board, at the entrance to the clubhouse.
The telephone number (01224 735744) will be on the board.
You will be asked to call and place your order. Don't forget to add milk and sugar to your hot drink order, ketchup, brown sauce etc for your bacon butties! These will be in individual sachets. You will either be given a time to collect or probably a shout out from Audrey or Michelle when it is ready for collection.
You can collect your food from under the verandas behind the dining room, by the dining room doors. A one way system will be in operation, you must follow this to maintain social distancing. We would ask members that one person calls with the order for all their group.
Only one member of staff will be working at this time so please make your order well in advance. You can call the kitchen and place an order before traveling to the club for your tee time.

Part 2.

We are going to open up dormy house on Wednesdays, Saturdays and Sundays serving bbq beef and chicken burgers and hotdogs.
This service will start on Wednesday 15th July
The dormy will be open from 12-3pm.
£5 for a burger and £3 for a hot dog.
Fried onions and a cheese slice can be added to the food at no extra cost.
Cold soft drinks will be available. Water £1 and juices £1.50
A chalk board menu with prices will be nailed to a tree by the sixth green, just over the bridge.
You must phone in your order to the number on the board on arrival at the 7th tee, and state whether you'd like onions or cheese slice added to your food. Also any sauce, ketchup, mustard etc. These will be in sachets.
Remember to add soft drink to your order if required.
Payment will be by cash or you can give your gold card number and the amount will be debited from your account that evening. There is one price regardless of whether you pay cash or by gold card.
In addition we will serve "sit out" food at the clubhouse for golfers after their round from Friday 17th July, from 4-7pm, 7 days a week.
Burgers and chicken goujons at £5 each
Burger/goujons and chips £6 each
Portion of chips £2
A selection of rolls and sandwiches £3
Also some alcoholic drinks ( must be consumed in the clubhouse area) and soft drinks along with teas and coffees.
The menu will be on the chalk board by the trolley store.
Payment by debit/credit or gold card. One price regardless of which card you use. No cash.
Order by phone as for the morning take out service. When your food is ready it will be placed on a table under the veranda and you will be called to collect it. Again probably a verbal shout out from Audrey or Michelle. Table seating under gazebos will be available on the grassy areas and under the verandas around the clubhouse.
Please maintain social distancing and stay with your golfing group.

Part 3.

From 1st August we hope to extend our opening hours for all members, not just those who are golfing. Also a wider menu of "sit out", and who knows maybe even socially distanced sit in food and drinks. We have work to do to see if that will be financially viable. We are also looking at the possibility of off sales, beers, wines and even bottles of spirits.
This stage is not yet finalised so further details will follow.

Publicity, the menu with prices, and instructions on how to order will also be posted on the website, all of the clubs social media pages and pro shop Facebook page.

You will be able to top up your gold card by debit or credit card. Please put as much as you can afford on your card to avoid having to top up frequently. You only need to give your gold card number. Your debit/credit card will be sanitised before and after use by staff.

HOWEVER
None of this is possible without your support. We need to breakeven at least, covering the staff wages and purchasing of stock. To do that we need to sell around 70 items per day from 15th July (burgers, rolls, chips coffees, etc) and around 40 items per day for the first week.
If we are unable to cover our costs we will be forced to remove this service, much as that would disappoint our staff and me!

So Please Support Us and Your Club.

Susan Chappell-Smith
Clubhouse convenor.

2019 All Day Menu
Functions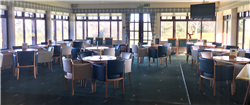 Our clubhouse is available to rent exclusively for functions
and special occasions. Our dining area can seat up to 30 diners, and the whole clubhouse can seat up to 70. We'll look after all aspects of the event, leaving you free to relax, knowing everything is taken care of. For more information please enquire to:
info@petercultergolfclub.co.uk
Clubhouse Events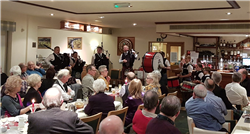 Our clubhouse runs a variety of events throughout the season from quiz nights to tribute nights and an extremely popular Burns evening.
The Dormy House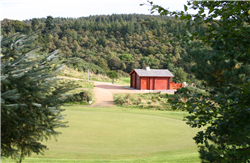 In between the 8th green and the 9th tee lies our Dormy House. Open during outings and events for refreshments with spectacular views of the River Dee and Eastern Grampian mountains.